Phillip Tutor: Dying dogs and Alabama's response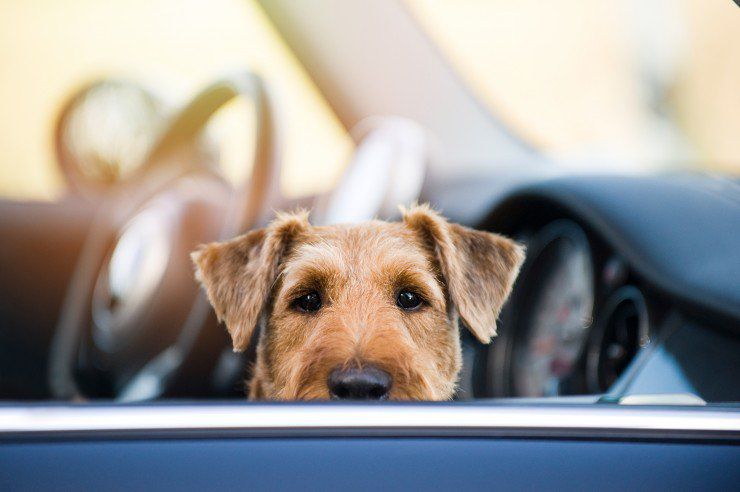 Let's agree on something: It's a rotten idea to leave a pet in a hot car. You wouldn't stash your toddler in the back seat while shopping at Target, so why do that to a dog or cat? There's suffering all the same.
Let's also agree on this: Most pet owners have left their animals in the car for a few minutes — like paying for gas, for example. I locked my dog Lacy in the car at a Starbucks off Interstate 24 in Tennessee once because I had to quickly take care of something (wink, wink) impossible to handle in the drive-through. Plus, it was December, not July. And Lacy wasn't bothered. She napped.
Don't blink this away, though. It's a big deal. You may think domesticated animals are repugnant, that dogs and cats have no business living side-by-side — sharing a bed, even — with humans. That's OK. Pets aren't for everyone. It takes a healthy dose of kindness to empty stanky litter boxes or look fashionable while wearing shirts camouflaged with dog hair. It just means there are more of them for us.
But this matters. Dogs and cats shouldn't die of heat stroke in hot cars. And by now, you've probably seen the Facebook video of first-responders last week trying to revive a dog left for hours in a car parked at a Walmart in Trussville. It's awful.
The dog died. Sky was its name.
Sky's owner, Stephanie Shae Thomas, 34, of Trussville, has been charged with aggravated cruelty to animals, a felony.
State Sen. Del Marsh, R-Anniston, is on it.
"I am looking into having legislation drafted to prohibit people from leaving animals unattended in their vehicles," he wrote on Facebook a few days ago. "The recent incident of a person leaving a dog in the car for seven hours should have never happened."
Well, of course not. If that's not animal cruelty, nothing is.
The levels of responsibility and response in this are thick as San Francisco fog. The former starts and ends with pet owners. That's obvious. But the latter invites hearty debate: should states make it a crime to leave pets in hot cars? (A number of states already do that.) Should states enact "good Samaritan" laws that allow citizens to smash windows and rescue pets without facing legal prosecution for destroying property? (A few states already do that.) And should cities enact local laws that authorize first-responders to do the same?
The answers: Yes, yes and yes.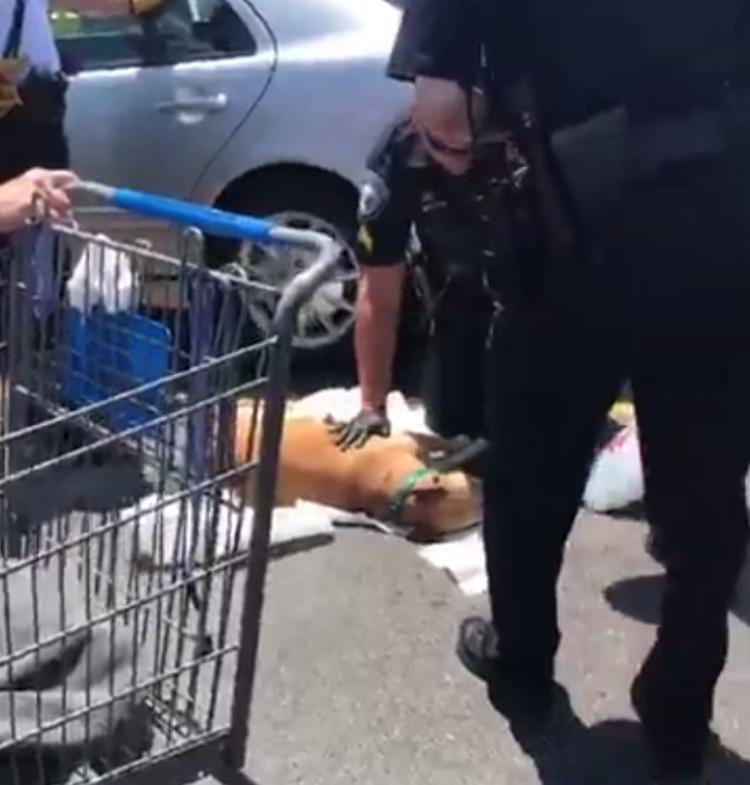 To its everlasting credit, Anniston lawmakers strengthened the city code two years ago to allow police to rescue overheating pets. Three cheers, indeed. In part, that code reads: "... When the conditions inside the parked vehicle constitute an imminent threat to the animal's health or safety, a law enforcement officer may remove the animal from the vehicle, without any liability for damages to the vehicle necessitated by the removal of the animal." And, yes, that happens here.
This year, Anniston Police have responded to seven of these "animal abuse" calls — three in April and two each in May and July, Chief Shane Denham says. Five were at Walmart. (What's the deal with Walmart and dogs in cars?) Another was at the Anniston Aquatic Center at McClellan, the other at a residence off Old Birmingham Highway.
Oxford Police, Chief Bill Partridge wrote Tuesday in an email, responds to 10 to 12 such cases a year, roughly one a month. I'm surprised it's not more. "It's not that uncommon," he says. "We prosecute (them) as animal cruelty."
As for Marsh's impending legislation, others are on it, too. A petition at Change.org urging Gov. Kay Ivey to endorse a state law against pet owners who leave animals in hot cars has more than 53,000 signatures and has gained several thousand more supporters since Sky's well-publicized death in Trussville. Anniston City Council member Millie Harris, a noted animal-rights activist, has used her Facebook page to champion the idea. "Although our local ordinance in Anniston, AL, is very specific ... I am all for bringing statewide attention to prohibit leaving pets in hot cars," she wrote.
We're in agreement on this, right? Pets and hot cars are a terrible mix. But what Marsh and his lawmaker colleagues will have to navigate are the details — my window, for example. If I run into Mapco for a minute to pay for gas, I don't want my window smashed. That's overkill, whether it's Harris that breaks the glass or an APD officer. I'd be ticked. Of course, the one way to prevent catastrophe is to just never leave a pet in the car, period.
Granted, pet owners can be weird on these things. I'm one of them, and unabashedly so. This is like so many other things in life: it's the few bad apples who foul things for the rest of us.