I never met T.J. Summers. Never shook his hand. Never debated politics with him over coffee. Never heard his telling of a life lived remarkably, a life of immigration and war and patriotism and family and Saks, his adopted home.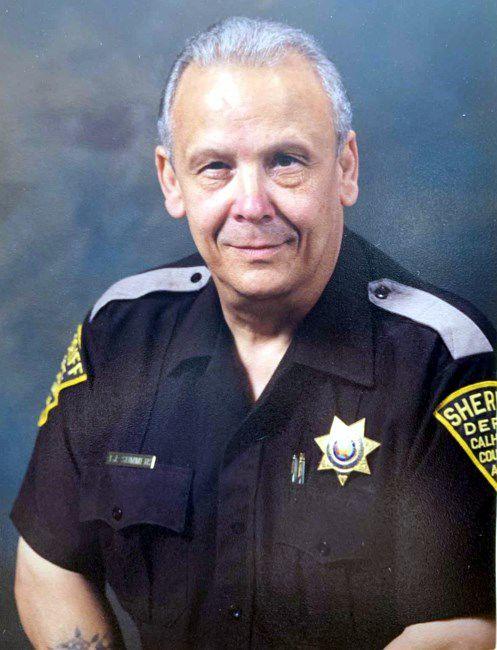 That's on me.
I knew T.J. as the eloquent Speak Out author who skewered The Star's editorial page and adored the civic duties that came with U.S. citizenship.
Others knew him as Sarge, the Calhoun County deputy sheriff who valued humane treatment and second chances for those behind bars.
I knew he had a fascinating story. No doubt. I should have called him, but calendars turned and I wrote other people's stories, not his. 
T.J. died Oct. 10. He was 81. 
"It's a very interesting life," said Leah Brooks, T.J.'s oldest child. "He was very proud to be an American."
T.J. never took his American citizenship for granted. Love of country permeated his Speak Out letters, especially one he submitted on the Fourth of July in 2008. "No one can ever take from me my pride, my memories, my America," he wrote. "You ask what does (being an American) mean to me? Everything."
The arc of T.J.'s life is movie-script stuff.
Born in Preston, Lancashire, England, in 1938, T.J. and his older brother Tony were sent to a Catholic orphanage during World War II after their mother died and their father sailed out with the Royal Navy. 
Twice, Tony grabbed his little brother in the middle of the night and ran away from the orphanage, hoping to catch a bus back home. Nuns caught them, twice, but their Irish grandmother traveled to the orphanage and took the Summers boys back home.
"As he got older," Leah said, "he told me one time, 'I don't think until I got older that I really, truly knew what she was taking on by taking in two boys.'"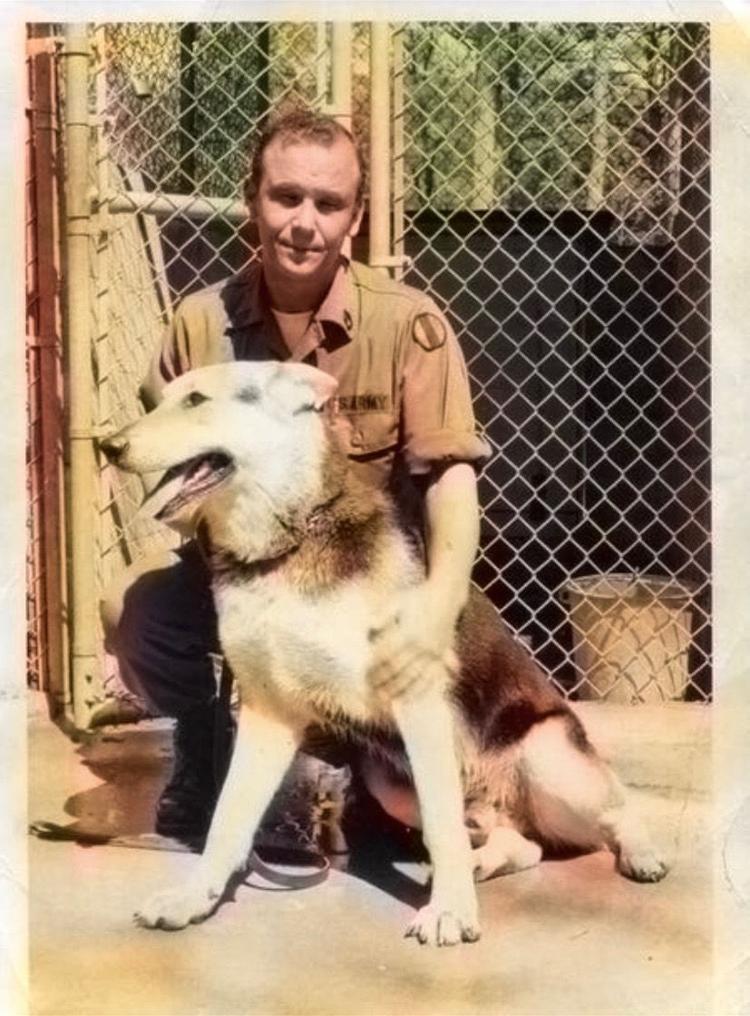 As teenagers, Tony and T.J. were apprenticed to be butchers. "My dad hated it, he couldn't stand it," Leah said. But America beckoned. In a letter decades later to The Star, he recalled soldiers stationed in his hometown during the war, most of them young Americans who stirred him with "their kindness, their attitude, their willingness to share whatever they could. I wanted to be just like them."
T.J. saved his money and bought a fare to the United States, a 15-year-old sailing across the Atlantic. He arrived in New York City on July 20, 1955, on the SS New York. He saw the Statue of Liberty and headed for his uncle's home in Massachusetts. He wanted to join the Air Force, but the Army drafted him and assigned him to the Military Police.
He was wearing a U.S. uniform, seeing the world. In West Germany he met his wife, Magdalene, who had escaped East Germany during the Cold War. (T.J. spoke fluent German, which helped on their first date.) The Army sent him to Korea and Vietnam, to Fort Lewis in Washington state and eventually to Fort McClellan, where he served as kennel master of the post's MP school.
He became a U.S. citizen on May 14, 1962, a British immigrant clinging to lessons learned from American soldiers during the war. Along with Leah, who was born in Stuttgart, Magdalene also became a U.S. citizen. Their other children, Michael, T.J. Jr. and Teresa, were born in the United States.
"He was very proud to be an American," Leah said. "I don't think you could find a more patriotic pair."
It was Magdalene's decision, their daughter said, to stay in Calhoun County after T.J. retired from the Army. She loved the mountains and hills in the distance. They brought her peace. "She told my dad that this place is absolutely beautiful, this is where we're staying."
Needing a job, T.J. got on as a jailer at the Calhoun County Sheriff's Office, where he worked for another lifetime. The naturalized U.S. citizen from England whose friends called him Sarge retired as chief assistant deputy under former Sheriff Roy Snead.
But, those letters.
That's how I knew him — as a newspaper critic and someone who deeply cared about his community. 
He once contemplated canceling his Star subscription but didn't because "my doctor told me to raise my heart beat by limited exercise on a daily basis." He described a 2011 Star editorial "despicable." He praised the Saks High School band. He wondered when Democrats would stop whining. He thought criticism of Hobson City's bingo hall was unfair. When Calhoun County officials touted evacuation procedures in case of an incinerator mishap near Anniston Army Depot, he turned droll. "For evacuation purposes, forget it, the only thing I'm going to evacuate is my bodily fluids."
And that's how I will remember him: funny, witty, smart, inspirational, a Calhoun County gem not forgotten.