Phillip Tutor: Born in Russia, buried at McClellan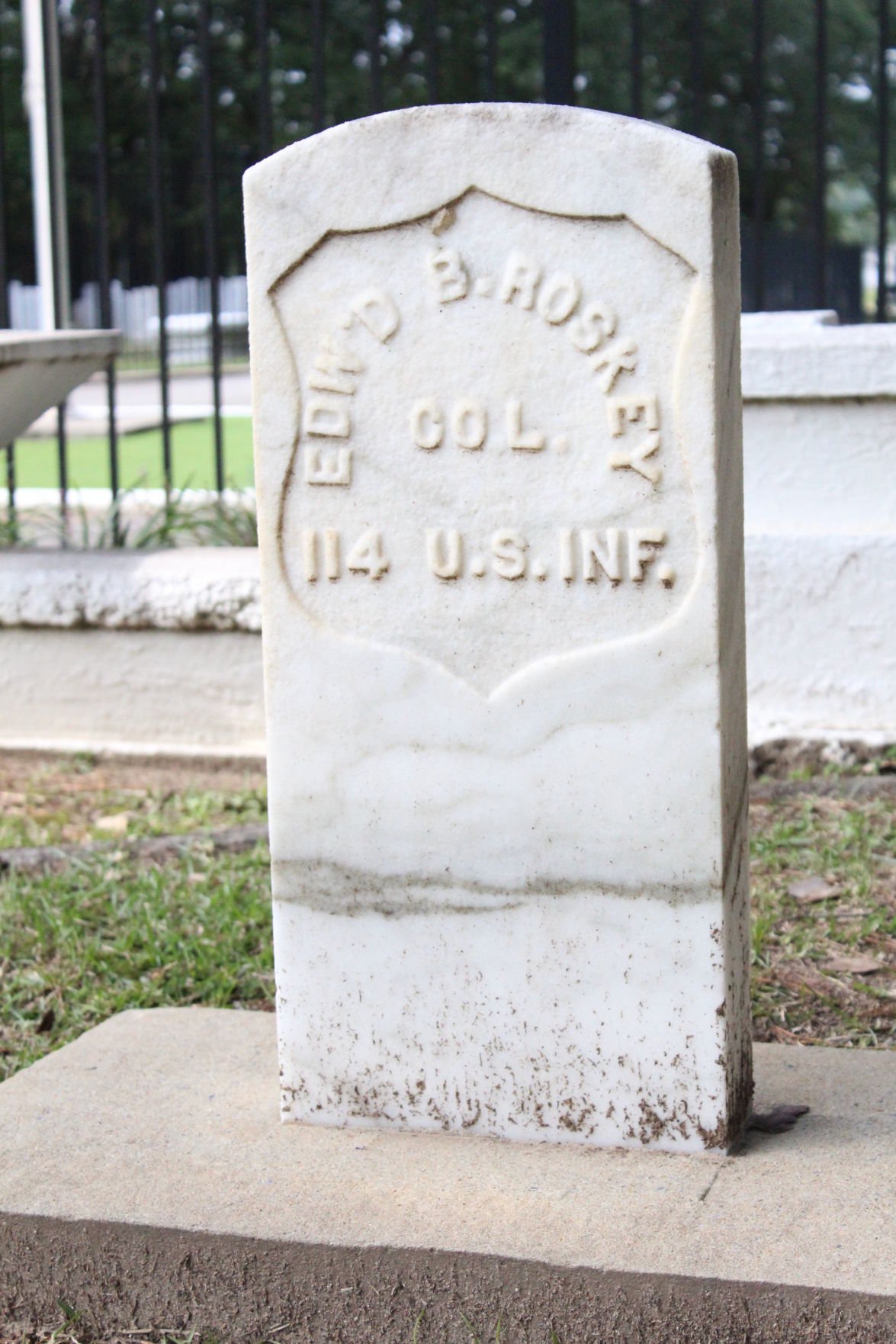 A few months ago while walking my dog at McClellan, a man in a black pickup flagged me down. He was a veteran, he said, who'd served at Anniston's Army post during its final years and now lives in Atlanta. He was lost, a little bewildered and had questions.
"Is this Fort McClellan?" he asked.
"Yeah," I told him.
For about 30 minutes, the three of us — two men and Lacey, my dog — stood in the road near the Center for Domestic Preparedness and discussed what was and what is, then and now. His Fort McClellan was missing. His Fort McClellan was barracks and military signage and training grounds and soldiers. His Fort McClellan was gone.
Which is true, of course. McClellan redevelopment has morphed an Army post into a landscape of light industries, offices, residential neighborhoods, schools, athletic fields and, alas, still-undeveloped spaces. If you were oblivious to McClellan's past, you'd be hard-pressed this Veterans Day weekend to find hints of what it once was.
But they are there. A few, such as Edward B. Roskey, are buried in the soil.
Roskey was the first soldier to die at then-Camp McClellan and the first soldier buried in what would become the post's military cemetery. His remains are in Grave 1, Lot 1, Block 1, right inside and to the left of the front gate. The century-old cemetery is undergoing a renovation courtesy of Anniston Army Depot, which oversees the military burial ground. A Mississippi-based contractor is cleaning, raising and aligning the cemetery's 300-plus headstones.
Thus far, a depot spokeswoman says, 54 headstone restorations are complete. Including Roskey's.
I first wrote about Roskey a year ago just prior to Memorial Day. His story is part routine and part tragic: He came to Alabama as a young member of Co. L of the 29th Division's 114th Infantry Regiment, which fought with distinction in World War I. But the New Jersey private fell ill in March 1918 and died June 18 at the post hospital. There's no record of what caused his death, but my bet is the Spanish flu pandemic that swept the globe at war's end; hundreds of McClellan soldiers came down with the virus.
A week after he died, Chaplain J.O. Abbott of the 79th Field Artillery Regiment held the first Army funeral at the post hospital. An artillery caisson, escorted by eight privates and a corporal, escorted the body to the grave.
"That's where Roskey's story ends, least I can tell," I wrote last summer about his thin storyline.
Turns out, there's more. There always is.
George Hedges Jr., of Goochland, Va., runs a Facebook page dedicated to New Jersey's Great War veterans of the 114th. (His great uncle was a sergeant in that unit.) In emails this week, Hedges explained that before the United States entered the war, many of those men were in the New Jersey National Guard and fought on the Mexican border. They were recalled in 1917 and sent to Alabama as part of the new 29th Division, where New York and New Jersey men dominated McClellan's earliest years.
For months I've scoured records for more details about Roskey and his family, hoping to find a distant relative who could fill in the gaps. What a story to tell, McClellan's first. But all I knew was that he was from New Jersey, he was a private, he never saw combat, he died here and was buried in Alabama's red clay.
Hedges, however, believes he's found Roskey's trail.
A 1910 Census entry from Orange, N.J., lists a Charles Roskey, who worked at a hat factory, and his wife, Sophia, a parochial-school janitor. They had five children — Michael, Edward, Jennie, Charlotte and Matilda. I'd previously ignored this record because newspaper accounts said Edward was 18 when he died, which didn't jive with the notoriously erratic Census data.
The Roskeys immigrated from Russia in 1897 and were of Russian and Polish heritage. Their sons, Michael and Edward, were born in Russia. Their daughters were born in the United States. They settled in Orange, N.J., not far from Newark, where Hedges found a World War I marker that contains Edward Roskey's name, though with a different middle initial.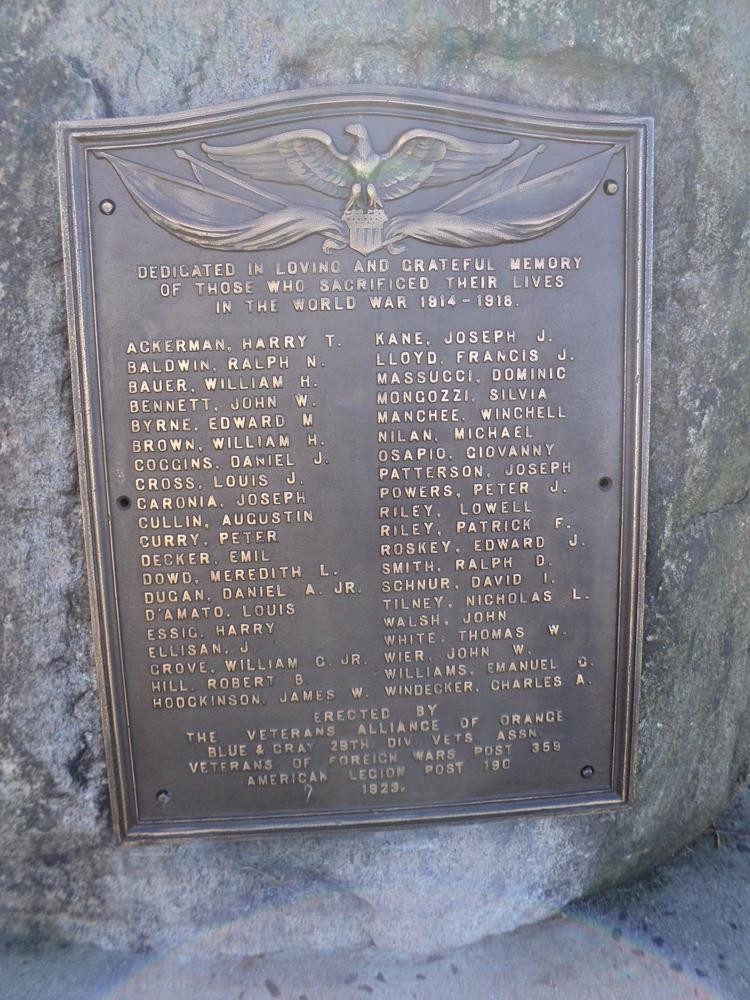 I believe Hedges has discovered our Edward Roskey, a 21-year-old Russian immigrant who got sick and died at Camp McClellan and whose family chose an Alabama burial instead of returning his body to New Jersey.
There his trail turns cold, again. Neither the elder Roskeys nor their children are on the 1920 Census. They may have returned to Russia, Hedges suggests, though we'll likely never know.
At least Edward Roskey, the defunct post's first military burial, has a spiffy new gravesite. These days at McClellan, that counts for a great deal.