If I were writing a magazine story to satisfy those who think Anniston is America's toxic-waste dump, I'd highlight our packs of five-legged dogs, the high rates of leukemia in Golden Springs and the local restaurants whose lunch specials tested positive for PCBs.
In other words, I'd exaggerate or mischaracterize. Maybe even make stuff up.
That's what outsiders do when they write about Anniston. Monsanto's evils and the Army's reputation as a bad steward of earth and people have tainted the city and made facts largely irrelevant. Facts don't sell. Mayhem makes for superb cover stories.
Here's one: "The Long Shadow of Fort McClellan," which leads this month's American Legion magazine. In it, author Ken Olsen rips open the scab from the early 2000's when Anniston's PCBs trials were front-page news, the Army was firing up its chemical-weapons incinerator and unexploded ordnance cleanup at McClellan was in its infancy.
You still may have the plastic sheeting and duct tape for your living-room windows. Fun times.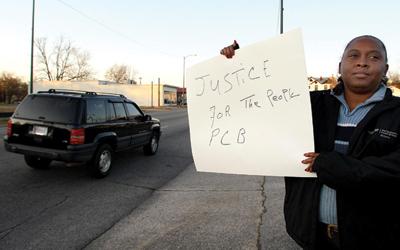 But Anniston survived, maybe better than expected. The trials ended with a $700 million settlement that distributed checks to thousands of residents. Environmental cleanup in west Anniston remediated contaminated properties. The chemical weapons and incinerator are gone. McClellan isn't free of UXO, but it's close.
Yet, if you read this month's American Legion magazine, Anniston is "one of the nation's most contaminated communities."
And McClellan has "proximity" to the former Monsanto plant on Alabama 202.
And — get ready — "the combination of toxic chemicals from Monsanto, Fort McClellan and the Anniston Army Depot makes (McClellan) the most contaminated place in the United States," according to David Carpenter, director of the Institute for Health and the Environment at the State University of New York at Albany.
Oh, and Anniston's pigs were toxic.
I can't let that one go, so hang on. Trial transcripts from the 2001 Owens v. Monsanto case include an odd tale of a man who in 1970 grazed his pigs on a hill Monsanto owned. The company, protective of the terrible truth, bought the pigs and, based on an internal Monsanto memo, tested them for PCBs. The tests were positive.
Yet, in the first paragraph of the American Legion story, PCBs pollution in Anniston "turned pigs into hazardous waste," as if all creatures in the city should have been slaughtered and sent to the dump. Left out were the fine-print details — that it was one man, one set of pigs eating off Monsanto-tainted ground, one test.
There's more.
In 2014, the peer-reviewed journal Science of the Total Environment published findings of the Anniston Community Health Survey, which tested hundreds of residents for effects of Monsanto-based environmental pollution. Those darned pigs turned up there, too.
"Overall, having ever consumed local fish was a stronger predictor than the interaction terms for race by ever eating local livestock or clay," the journal's authors wrote. "However, one court document detailed that PCB levels were measured as concentrations of Aroclor 1254 in local hogs purchased in 1970 by Monsanto from Anniston residents … Based on (these) measurements from a single animal, we cannot make assumptions on the contamination of other local foods from Anniston."
American Legion mag left that out, too.
In fairness, toxic pigs weren't the story's focus. "The Long Shadow of Fort McClellan" centers on the premise that thousands of veterans are suffering from life-changing medical problems related to their time at Anniston's former Army post. Of all the conspiratorial rat holes surrounding Anniston and McClellan, this is the deepest.
Everything, except scientific proof, lines up. Military training carries certain health hazards. For a time, Fort McClellan housed the Army's chemical school and trained soldiers in nuclear, biological and radiological matters. Pollution in west Anniston (thanks to Monsanto) and in Bynum at Anniston Army Depot (thanks to the military) ramp up the assumptions. And online exists a cavalry of veterans who say they are ill today with diabetes, various forms of cancer and reproductive issues, and they believe Fort McClellan and Anniston poisoned them. Thus far, they have gained little traction getting Washington to hear their claims.
They may be right. I can't say. But nothing about Anniston's Monsanto pollution ensnares McClellan. The factory was on the other side of the city, and the PCBs pollution was dumped in south-flowing creeks. To accept that McClellan soldiers were polluted for decades by Monsanto would force you to foolishly believe thousands of Annistonians — not just those who lived near the factory or ate fish from fouled creeks — also suffer from a malady of Monsanto-caused diseases. There's no proof of that, either.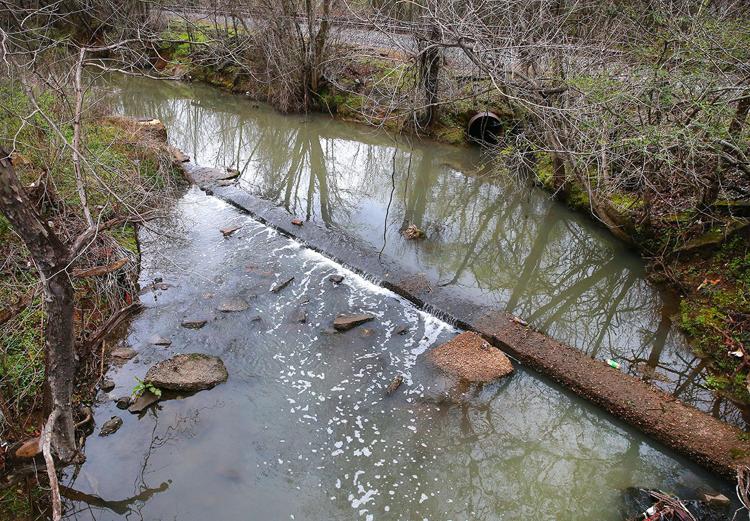 What do the scientists published in the Science of the Total Environment say? "In summary, our results indicate that age and race are important determinants of exposure to PCBs in Anniston residents, as are the total years of residence in Anniston and residence in west Anniston specifically."
Anniston will forever own a difficult history of environmental pollution that's impossible to discount. But details still matter.
If the Army harmed these men and women, I hope they get the relief they seek. In the meantime, if you see any packs of five-legged dogs, let me know.