Here's something to know about Habitat for Humanity:
The average monthly mortgage paid by Habitat homeowners in Calhoun County is just $350. 
Here's something else:
Habitat has only three Calhoun County employees. That's it. Just three. Subcontractors build the houses. Volunteers do much of the legwork. Board members make the critical decisions. Corporate partners grease the wheels. 
And something else:
Habitat for Humanity of Calhoun County is planning an expansion into Cleburne County.
If you're looking for a feel-good story in these dog days of August, this is it. It's not about Anniston deannexation or national politics. It's not about Democrats or Republicans or President Trump's Twitter feed. It takes no stance on anything other than the value of human life, all human life. 
It's simply a story about a new surge of momentum for our local Habitat affiliate and its executive director, Amanda Pinson.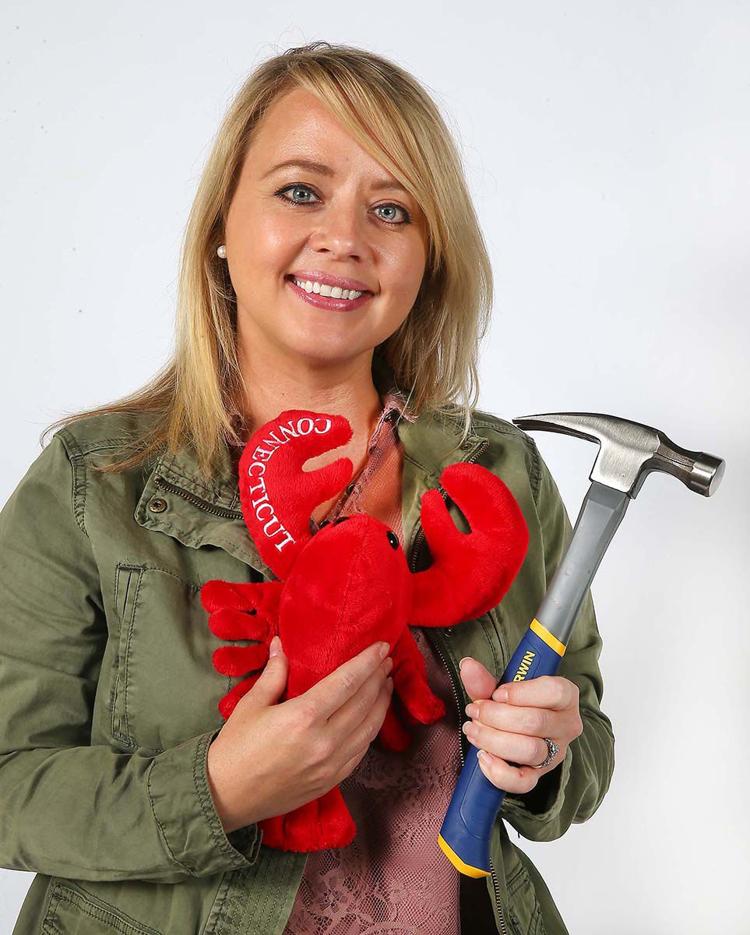 This isn't just about houses, she says.
It's also about the people who live in them.
"I have a passion for what we do," she said Thursday morning, "and I think that comes from originally being a volunteer and working alongside the families and seeing how life-changing Habitat can be."
She sounds a bit like Bill Wright, the founder and heartbeat of Calhoun County's Habitat affiliate, doesn't she?
Earlier this year, Habitat completed a home project in Oxford and is about to wrap up a Piedmont home for U.S. Army Reserves veteran Jeremy Jester and his family. A summertime renovation project fueled by Grace Episcopal Church's annual Lobsterfest fundraiser presented Isiah and Mattie Riggins earlier this month with keys to their new home in Weaver. Project Pride, a Habitat collaboration with the West Anniston Foundation, provided new or renovated ramps, handrails and porches to elderly residents in 15 homes.
Two other Anniston projects are either underway or should be by the end of the year: a two-bedroom, one-bath addition for the home of a Habitat homeowner now raising her five grandchildren, and a home for another local veteran. 
If you're counting, that's 157 homes built and 61 homes renovated — "recycled," in Habitat-speak — in Calhoun County since Habitat began here more than 25 years ago. Habitat's financial struggles following the success of the Jimmy Carter Work Project in 2003 seem to have waned, though it has searched for consistent leadership through a parade of executive directors. Wright, who retired twice from Habitat and was instrumental in convincing President Carter to bring his work project to Anniston, died in April 2018. 
Today, Habitat's combination of homeowners' sweat equity, volunteer labor, corporate support and kind home-loan terms fuels the nonprofit's success.
"That's what makes Habitat unique, an interest-free mortgage," said Pinson, who became executive director in 2018, "so low-income families are able to accomplish what I feel like is the American dream — home ownership."
For Habitat, houses are tangible items, bricks and mortar and two-by-fours and shingles that prove as symbolic as they do necessary. 
Homes protect families. Homes project independence. Homes provide a future for young adults and stability for children. Homes, like people, matter.
Consider that many of Habitat's homeowners lived in apartments beforehand, Pinson said. Consider that Habitat homes are not free — a huge misconception — and that homeowners pay monthly mortgages. Consider that each adult in the home must work at least 275 hours on its construction to remain eligible. Consider that sweat equity is more than mere labor. 
"For the volunteers that work on our houses, this is something that's going to be there for many, many years," Pinson said. "It is absolutely life-changing to see how children's lives change" when their home situation stabilizes with Habitat's help. 
Pinson revealed that one of her goals is to raise Habitat's local profile. "I feel like a lot of people still don't know about Habitat, even though we've been here for many years," she said. That shocked me, I'll admit. Still, that Habitat already is one of Calhoun County's most prominent and successful charitable organizations doesn't mean it can't aim higher, or farther, than it already does. So it's aiming for Cleburne County — again.
"The idea was brought up a couple of years ago, but our board didn't feel like we were doing enough in Calhoun County at the time to expand to another county," Pinson said. 
Remember that momentum? Here it is. The Habitat board has approved the expansion. Paperwork is being prepared. By 2021, Pinson hopes, Habitat for Humanity of Calhoun County will begin assisting low-income Cleburne County residents willing to work with volunteers in exchange for clean homes and affordable mortgages.
It's not only the homes, remember. It's the people. 
"And we want to continue that momentum," Pinson said.
Email: ptutor@annistonstar.com