Phillip Tutor: An Annistonian the city should honor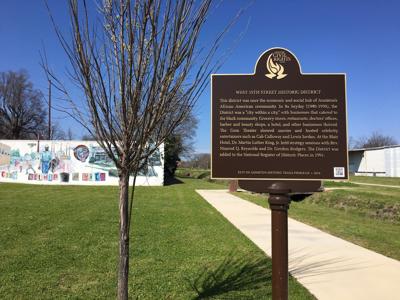 Here's a proposal for the Anniston City Council:
Decide now to rename the council chambers in honor of Gordon Rodgers Jr., perhaps the most influential council member in Anniston — ever. Make it so, with a unanimous vote. Don't let this omission languish amid the city's cache of political missteps.
Anniston features monuments to dead soldiers, a 10th Street plaque honoring baseball's Ty Cobb and memorials for the Vietnam War and police and firemen who've died in the line of duty. There's even a Confederate obelisk on Quintard Avenue — a road, by the way, named for an Episcopalian priest from Tennessee who served the Confederate Army.
Streets and neighborhoods recognize Anniston's founding families. Noble Street buildings are still known for the monied men who built them. Parks — Zinn, LaGarde, Hamilton, Bennie Ray, Wiggins, Norwood, Hodges and Nettles — recall segments of the city's past.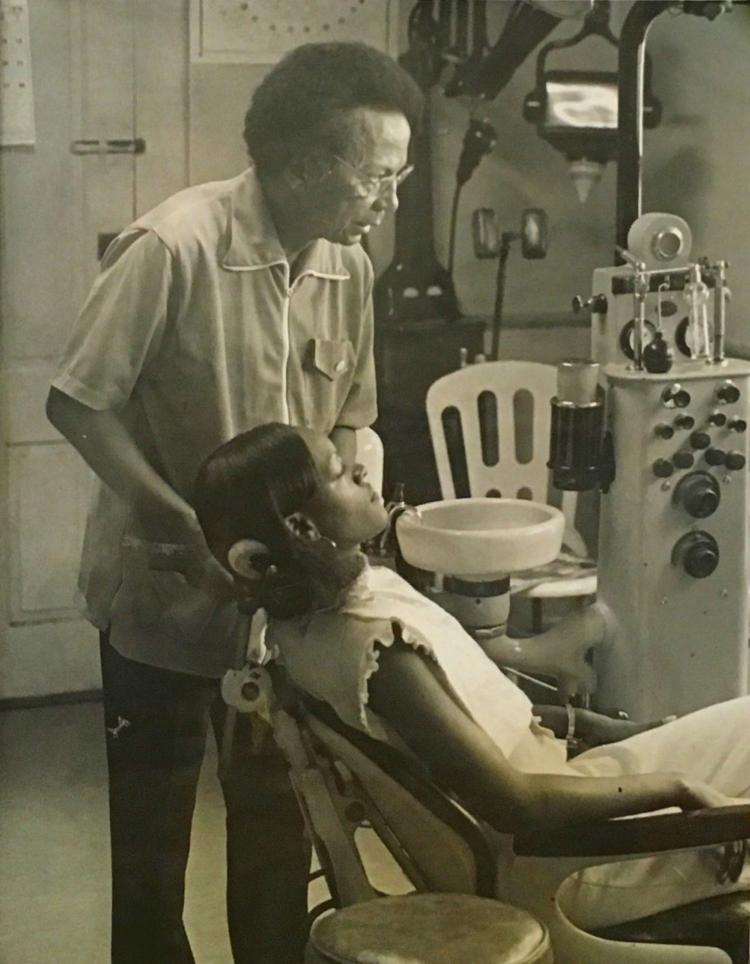 But Anniston hasn't honored Rodgers, the dentist who transformed local politics when he ran for commissioner of public safety less than a year after the Ku Klux Klan attacked those Freedom Rider buses, a smart, educated, savvy black man daring to assert his democratic rights.
Seven years later, he ran again, this time for City Council, becoming the first black man elected in Anniston. He served two terms. And yet, Anniston has largely ignored his legacy. An effort to place his name on one of Anniston's elementary schools more than a decade ago fizzled. A civil rights plaque on 15th Street briefly mentions him in its fine print.
"He gave our community an example of progress, of a better life, of possibilities," Beverly Rodgers, his daughter, said Tuesday. "People remember him for that, for being an example."
Yes, an example. In 1954 following the Supreme Court's Brown v. Board of Education ruling, the Anniston branch of the National Association for the Advancement of Colored People delivered a petition to the Board of Education requesting an end to segregation in Anniston's schools. Who signed the petition as the city's NAACP president?
Gordon Rodgers Jr.
In 1956, when the state forced a legal ban of NAACP activities in Alabama, guess who was the organization's state president?
Gordon Rodgers Jr.
"Attorney General (John) Patterson cannot quench the quest for full citizenship by 900,000 Alabama Negroes by issuing injunctions," Rodgers said. "Instead, it makes us feel like martyred ancient Christians, who were persecuted, jailed, stoned and even thrown into dens with hungry lions."
Rodgers wasn't a political opportunist who benefited from the South's glacial acceptance of black voting rights. Born into a family that valued education — his father was a doctor — he presented Anniston with an example of Booker T. Washington and W.E.B. DuBois's often-competing visions for black Americans' way forward. Rodgers' way mixed education, family values, entrepreneurship and democratic participation, but he wasn't radical.
Instead, he served as black Anniston's dentist, his practice housed in a small building on Cooper Avenue, his politics done on the side. He was born here, never wanting to escape to a bigger city, perhaps Kansas City, where his brother, Dr. Samuel Rodgers, lived and a large health center carries his name. Beverly recalls her father as a country boy, blunt, honest and not overly opinionated, content with the "bare necessities" of life.
"He was a leader," she said. "He was one of those people who felt like things needed to be changed, and he felt like he could help. Technically, he put his life on the line. Technically, he had death threats. It wasn't easy. It wasn't safe."
All of this — his dental practice, his appreciation for Anniston and its people, his place in its political history — leads to the same place: Rodgers deserves recognition.
But, alas, Anniston sometimes can't get out of its own way. Recall that in 1987 the City Council listened to black residents' request to rename 15th Street after Martin Luther King Jr. You'd think putting MLK's name on the street that anchors the city's historic black neighborhoods would be a slam dunk, but no.
Anniston First Baptist Church objected. Why? "He (King) is a leader of black folks, and a lot of white folks feel their church shouldn't have to be on a street named for him," former Councilman Jerre Ford told The Star back then. The change never happened. (Neither did later efforts to put MLK's name on Alabama 202 or build a King statue on Quintard. Politics, you know.) At least the Zinn Park pavilion honors the slain civil rights leader, and First Baptist is now at McClellan, for what that's worth.
None of this is lost on Rodgers' daughter, who's also a dentist and sees patients two days each week at her late father's office on Cooper Avenue, a continuation of an irreplaceable west Anniston legacy.
"How can we get to (honoring) my father when we can't even honor Dr. Martin Luther King?" Beverly said. "Let's start right there … Tell me I'm wrong. I want to be wrong. I love Anniston."
So, too, did her father, whose name should welcome those who enter City Hall's council chambers.