LETTER FROM FAIRVIEW, KY.
An obelisk rises up from a small Southern town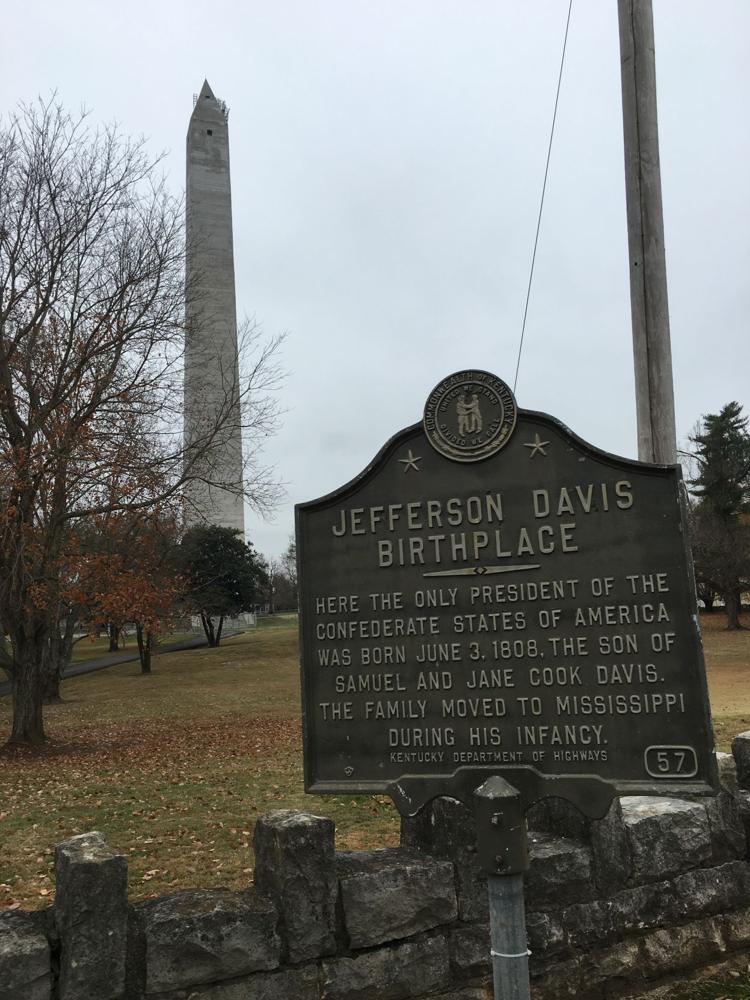 FAIRVIEW, Ky. — Visiting the world's tallest poured-in-place concrete obelisk is first-grade simple, as long as you can find this pinprick of a place. My advice: If you're north of Nashville or south of Louisville, set your GPS on anything named "Jefferson Davis" and head in that direction.
Unless you're a native of western Kentucky or a Civil War wonk, you've surely never heard of Fairview. I hadn't, and my in-laws live just up the road about 10 miles or so. Less than 300 people live here. To put that in Calhoun County terms, Hobson City is nearly three times bigger.
Hopkinsville, an Anniston-sized place, is about 10 miles in the other direction. That's where I was last month when I hopped on U.S. 68 in search of the world's tallest poured-in-place concrete obelisk.
U.S. 68's other name is — wait for it — Jefferson Davis Highway.
A mile or so away from the obelisk, you take a right.
On Jefferson Davis Road.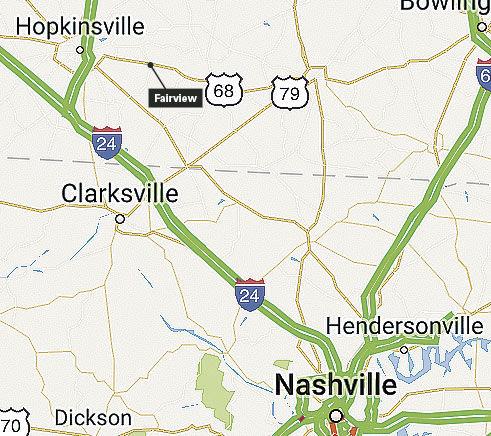 And there it is, on the right, across the street from the Fairview Volunteer Fire Department and next door to Bethel Baptist Church. The Jefferson Davis State Historic Site — and ol' Jeff's obelisk — honors the Confederate States of America's only president who was born here in 1808. He didn't grow up in Fairview, but birth trumps all in these cases. And it apparently justifies the existence of a 351-foot tall obelisk that to the layman seems a carbon-copy of the Washington Monument in D.C. Washington's obelisk is quite larger — it's 555-feet tall — which seems appropriate.
Still, a king-sized obelisk in the middle of rolling Kentucky farmland is hard to miss and even more difficult to ignore, even if you're hopelessly disinterested in Civil War lore. On my cool and overcast day's drive west from Hopkinsville, I saw the monument's tip from five miles away. It's been here since 1924 when Confederate veterans, Confederate widows, Lost Cause sympathizers and Southern politicians finally enjoyed their dream of a Davis monument at his family's Kentucky home. A Rebel general — the appropriately named Simon Bolivar Buckner Sr. — first pushed the idea of a Davis monument in 1907, but construction didn't begin for another 10 years and the Great War's arrival delayed the project the 1920s. The National Register of Historic Places added the monument to its roster in 1973.
Today, the obelisk is the centerpiece of a Kentucky state park that includes a small museum and is ringed by a brick wall that seems as old as the Lost Cause itself. A plaque near the park's entrance describes Davis as a "patriot, soldier, statesman, Christian" and lists his non-Confederate resume points, most notably his West Point degree and stints as a U.S. senator and Secretary of War. The plaque also serves as the "zero milestone" for the Jefferson Davis Highway that reaches to Biloxi, Miss., the former CSA president's final home.
Renovations and improvements this winter have closed the observation deck at the top of the obelisk, which was a major downer on my November visit and a reason to schedule a return trip. At least there's an elevator, I'm told.
Nothing involving the Civil War and the Confederacy's only president is as simple as concrete and plaques. Controversy and differing opinions are commonplace, like pollen in the spring. And not even this tiny Kentucky town in a sparsely populated Kentucky county is safe from the modern discussions that have recently removed the Confederate battle flag from several Deep South statehouse grounds. After all, the armies under Jefferson Davis' control fought against U.S. soldiers, a fact that clouds any commemoration of his political life.
Kentuckian Scott Jennings, a former advisor to President George W. Bush and U.S. Sen. Mitch McConnell, penned an op-ed in the Louisville Courier-Journal in 2015 that urged his state to remake the obelisk and its museum into a memorial for a broader history of the war. I'm not sure that sentiment is shared in and around Fairview.
"As it did on the removal of the (Jefferson) Davis statue (in Washington), Kentucky's Republican leadership should consider leading a movement to change the Davis memorial into one that comprehensively honors Kentucky's unique role in the Civil War. We should repurpose this obelisk as the Kentucky Civil War Memorial and Museum, offering an educational tourist attraction where our Civil War history can be told in full," Jennings wrote.
"This is a taxpayer-funded monument. When kids ask parents why we have a 351-foot obelisk in the Western Kentucky countryside we should be able to talk about more than just Jefferson Davis, whose ideals represent our past, not our future."