Bob Davis: How to use Amazon wish list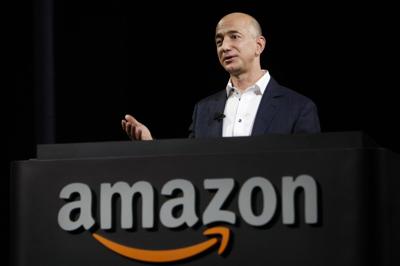 The massive online retailer Amazon isn't going to put its second headquarters in Calhoun County — not Oxford, not Anniston, not Jacksonville, not the former Fort McClellan.
I really hope I'm wrong and a big helping of McClellan crow is piled on my plate at some future date.
For now, though, we should acknowledge some of Amazon's listed requirements for HQ2 are well beyond the reach of our community. For example, the prospects of the county reaching 1 million residents between now and Amazon's 2018 decision are pretty slim. A site within 45 minutes of an international airport is also a deal-breaker. That works for Chicago, Dallas and San Diego, but not here.
However, this community can take economic development lessons based on the priorities Amazon recently outlined. If this large company values these things, it's quite likely smaller firms that we might have a shot at luring will value them, too.
Among those important items are:
-- Site/building: Amazon wants lots of room — a building with at least a half-million square feet — and the potential to expand up to 8 million square feet. The company appears open on the type of building, either one redeveloped or newly constructed. The important thing, it seems, is that the successful bidder must be ready to act swiftly.
-- Capital and operating costs: No big secret here. Amazon, like any other company looking to expand, wants a "stable and business-friendly environment." Obviously, it's unacceptable to have time-consuming and ultimately losing lawsuits bog down development, something we saw recently in Anniston.
-- Incentives: Two words: tax breaks. Two more words: Get creative. Whether you like it or not, Amazon is going to select the city and state that puts forward the most lucrative deal. The payoff for the winning region is 50,000 jobs.
-- Labor force: "A highly educated labor pool is critical and a strong university system is required," note the authors of Amazon HQ2 specs. That, sadly, is the item that most hampers many Alabama cities competing for jobs, including our region. Great public schools are an investment, and the windfall comes when companies like Amazon move in. To recall a favorite quote by William Winter, a former Mississippi governor, "The road to prosperity goes right by the schoolhouse door."
-- Logistics: The company needs its employees as well as its products to move smoothly from place to place. Here is a real asset in McClellan's favor. It is connected directly to Interstate 20 and other major highways via a newly constructed parkway, meaning the roads to Birmingham, Chattanooga, Huntsville and Atlanta are easily accessed.
-- Time to operations: In other words, Amazon wants its winning metro to move quickly once the selection is made. That means a city must be able to overcome time-killing delays like the permitting process.
-- Cultural community fit: Amazon is looking for a second home that "includes the presence and support of a diverse population, excellent institutions of higher education, local government structure and elected officials eager and willing to work with the company, among other attributes." Can your town mimic Seattle, known for its LGBT-friendly values, coffee shop scene and progressive politics?
-- Community/quality of life: The company seeks a place "where our employees will enjoy living, recreational opportunities, educational opportunities, and an overall high quality of life." If you like hiking, biking, paddling or just enjoying Alabama's natural beauty, have we got the place for Amazon.
Bob Davis is editor and publisher of The Anniston Star. Contact him at 256-235-3540 or bdavis@anniston star.com. Twitter: EditorBobDavis