Bob Davis: For sublease -- a political party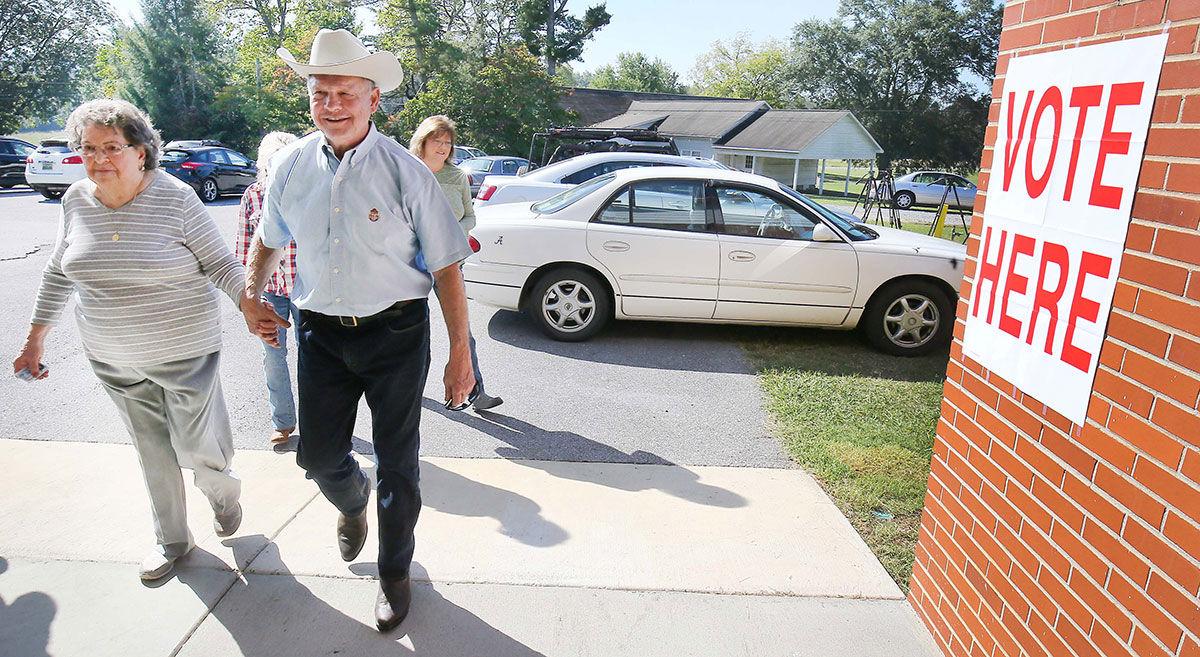 For sublease: a political party
A significant portion of Alabama voters aren't Republicans or Democrats. They are members of the Heck No Party, and their allegiances are for rent to major political parties. The Democratic Party subleased their loyalty for more than 100 years following the Civil War. Since the 1960s, however, Republicans moved in and have only strengthened their hold on the HN Party since.
With Roy Moore's Republican primary win Tuesday, a new potential tenant is on the scene. Former senior Trump administration adviser Steve Bannon is making a play for what we might call a sublease of the GOP sublease.
Over the course of the Senate runoff contest between Moore and Luther Strange, Bannon and Breitbart News, where Bannon is the CEO, went big for the eventual winner.
During Tuesday's celebration with Moore, Bannon vowed that "you're going to see in state after state after state, people that follow the model of Judge Moore, that do not need to raise money from the elites, from the crony capitalists, from the fat cats in Washington, D.C., New York City, Silicon Valley."
This distrust is a page straight out of the Heck No Party's hymnal. And for good reason. Over the lifespan of the HNP, members have been taken advantage of by the powerful, from the Big Mules in Montgomery to the slick politicians who win their votes and give them very little in return besides a steady diet of grievance.
This betrayal is why the party motto is best described by my boss, who labels it "fighting-mad resignation."
Karl Rove, who once marshalled the forces of the HNP in Alabama, is now worried about Moore's victory.
The Republican super-strategist used his column in Thursday's Wall Street Journal to fret about the implications of Moore being elected senator in Alabama's Dec. 12 special election against Democrat Doug Jones. Rove suspects Moore's no-compromises stance will keep Republicans from passing the big measures on their to-do list. That's because Moore will support "only purist proposals that have no chance of passing," Rove wrote.
Since Moore's primary win, news outlets have already focused on his non-mainstream views -- birtherism, 9/11 was the Almighty's punishment for America's sins, Muslims shouldn't serve in Congress -- as well as his outright defiance of federal courts. These beliefs likely won't translate well across the entire country. We've already witnessed Republican senators asked where they stand on Moore's more extreme views. The responses could be described as uncomfortable.
As Rove sees it, Moore mimics will make trouble for the party by challenging more mainstream incumbent Republicans. "While copycat challengers may not have Mr. Moore's advantages, tough primary contests next year will certainly drain GOP funds and divert focus that might otherwise be used to defeat Democrats in the fall," he wrote in the Journal. "They will also add to the growing sense of a Republican civil war, which complicates the coalition-building needed to pass the party's agenda."
The twist is that Rove played a role in Moore's win on Tuesday. In 1994, Rove was hired to elect Republicans to Alabama's courts. As Joshua Green wrote in a 2004 Atlantic Monthly article, "Rove brought to Alabama a formula, honed in Texas, for winning judicial races. It involved demonizing Democrats as pawns of the plaintiffs' bar and stoking populist resentment with tales of outrageous verdicts."
A byproduct was an expansion of the idea of partisan judging — that there's a Republican way or a Democratic way to dispense justice.
By 2000, this politicization of the courts allowed a controversial circuit court judge from Etowah County named Roy Moore to be elected chief justice of the Alabama Supreme Court. Rove favored another more mainstream candidate in the 2000 Republican primary, but — as is often the case — the voters from the Heck No Party went for the candidate who best portrayed himself as persecuted by the great other.
That's a useful reminder for Bannon and anyone else hoping to control members of the Heck No Party.
Bob Davis is editor and publisher of The Anniston Star. Contact him at 256-235-3540 or bdavis@annistonstar.com. Twitter: EditorBobDavis