Tractor-trailers and other commercial vehicles traveling along Interstate 20 make up nearly 40 percent or more of the traffic that flows under Calhoun County's freeway overpasses, according to traffic data.
The local stretch of a relatively rural county's interstate has some of the highest percentages of that traffic in Alabama — and officials say the numbers could climb higher.
Data from the Alabama Department of Transportation shows that of the nearly 40,000 vehicles that drove along I-20 in Calhoun County each day last year, medium and heavy vehicles carrying trade goods made up between 38 and 44 percent of that traffic. Tractor-trailers made up 90 percent of commercial traffic, according to the data.
Compare that to Birmingham, where there are more people and cars, but 20 percent less commercial traffic traveling I-20.
The interstate, which has its western end in Texas, runs east through Dallas to converge with the spidery network of interstates around Atlanta and then stretches beyond to South Carolina. Oxford's exits are just a few of the many tiny stops along the way. For truckers, I-20 is an important east-west route through the South, the CEO of a local trucking company says.
"Think of all the assembly plants from Mississippi to North and South Carolina, Tennessee, and Alabama," Greg Brown, CEO of Oxford-based B.R. Williams Trucking, said Thursday.
Brown says his company delivers between 80 and 100 truckloads of automotive parts and other materials each day to the Honda Manufacturing of Alabama plant in Lincoln.
+3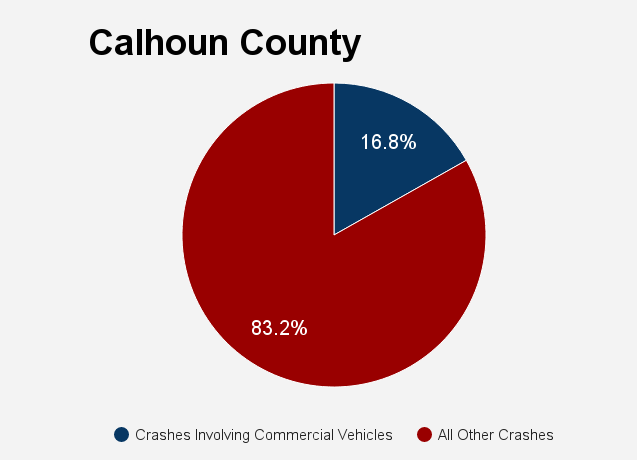 Transporting those and other parts from automotive suppliers all over Georgia, Alabama and Tennessee also means steady business for B.R. Williams and other carriers, Brown said.
Most of that commercial traffic, though, moves after dark, according to Oxford's police chief — as much as 70 percent of it, he estimated.
Chief Bill Partridge said that as the interstate in recent years widened to three lanes through the city, the likelihood those trucks will be involved in a crash has lessened.
"You've seen a major decrease in traffic accidents along our jurisdiction," Partridge said by phone Thursday morning.
Of the 463 crashes that happened on Talladega, Calhoun,  and Cleburne county stretches of the interstate last year, 26 percent involved commercial motor vehicles, according to data from the Center for Advanced Public Safety at the University of Alabama.
The center's data on commercial motor vehicles includes heavy trucks as well as other vehicles.
+3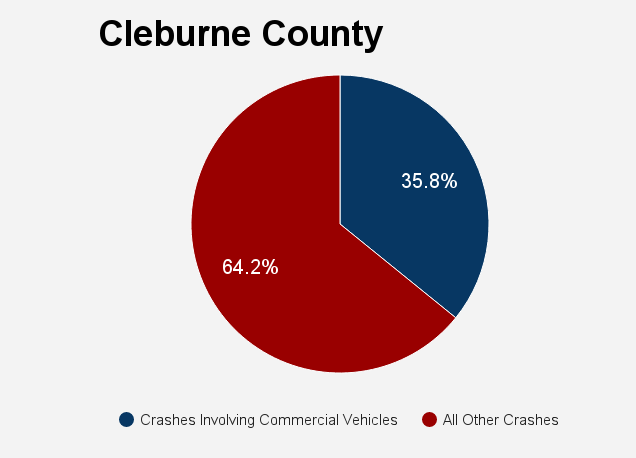 The number of trucks that travel the interstate may multiply, Brown and a Department of Transportation traffic monitor said Thursday, with the shipment of goods through an expanded Panama Canal. A third and much deeper canal lane opened in June, making it possible for ships capable of carrying far more cargo than before to jump between the Pacific and Atlantic oceans.
The expansion, while opening as the global shipping industry falters, might mean much more freight moves through the canal — and Alabama traffic monitor administrator Mike Jones says the Department of Transportation is preparing for what that might mean for the state's roads.
"Commercial traffic will go even higher than what we're seeing now," Jones said by phone Thursday.
That's the prediction, anyway, Jones said. What effect the canal will actually have on Alabama isn't yet known.
"Right now, we don't really know what it's going to entail," he said, though other department officials believe some change will come.
Brown, though, is convinced more ship cargo is destined for Gulf and East Coast ports.
+3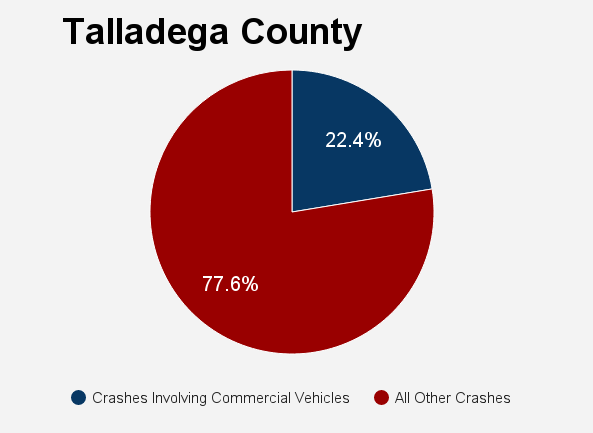 Brown predicts the extra shipping activity will add more traffic to routes going north to south, such as I-65. He thinks I-20 will see less of an increase.