MONTGOMERY — Gov. Robert Bentley's appointment in February of a major GOP political contributor to a state homeland security task force isn't likely to land the governor in legal trouble, political scientists and government transparency activists said this week.
"All we have is an appointment after a donation," said William Stewart, an emeritus professor of political science at the University of Alabama. "It's different if you can say you have an appointment because of a donation, but that doesn't happen often."
Ash's company and a political action committee affiliated with it have given more than $100,000 to Republican candidates — including a total of $15,000 given in 2013 to Bentley's re-election campaign. The company's PAC, known as A Hero PAC, also gave $2,500 each to the campaigns of two lawmakers who voted in committee to approve Ash's appointment last week.
Officials in Bentley's office said Ash was appointed because of his experience in training law enforcement agencies.
The appointment may bear a passing resemblance to one that landed Democratic Gov. Don Siegelman in prison, political scientists said, but it lacks a crucial element that got Siegelman into trouble.
Siegelman was convicted on federal corruption charges in 2006 after giving Richard Scrushy, chief executive officer of the health care company HealthSouth, a position on the state's Certificate of Need Review Board, which regulates construction of new hospitals. Scrushy had agreed to arrange $500,000 in donations to a group set up by Siegelman to campaign for a state lottery.
"A lot of people felt that it was the criminalization of politics as usual," said David Lanoue, a dean at Hawaii Pacific University and former chair of the political science department at the University of Alabama.
Lanoue and other political scientists said appointments for campaign contributors are common in politics — particularly in presidential appointments to ambassadorships.
+1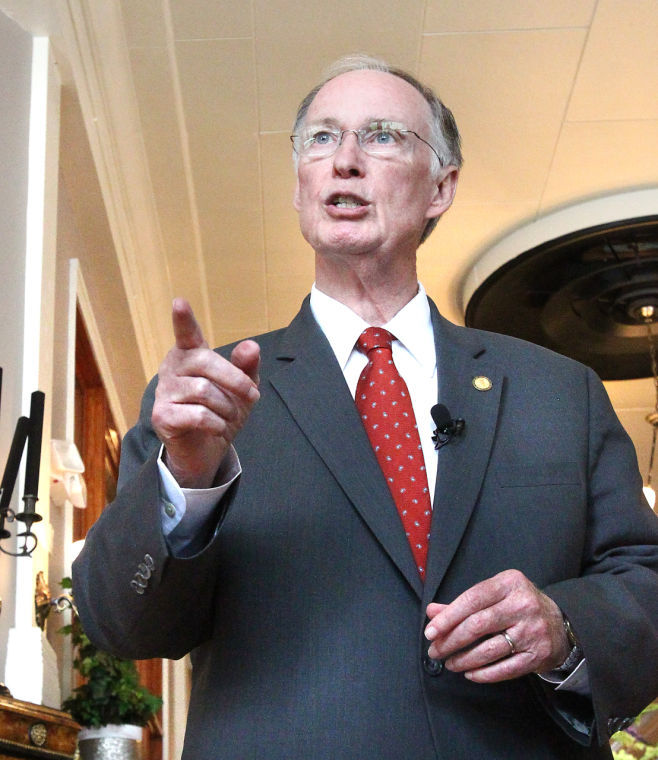 What set the Siegelman case apart was the presence of a witness whose testimony suggested Siegelman and Scrushy knew the donation was made in exchange for a position, said Glen Browder, an emeritus professor of political science at Jacksonville State University.
"There's a very simple difference, and it's quid pro quo," Browder said. "Quid pro quo is defined as something-for-something."
Browder said the Ash appointment, and most similar situations, are more like "quid and quo." A campaign contributor makes a donation. Later the contributor gets appointed to a position. But it's difficult — and rare — for critics to prove a donation was made with the expectation of something in exchange.
"It's very rare, because the person has to be observed making an agreement first, and then they have to follow up on the agreement," said Denise Roth Barber, managing director of the National Institute on Money in State Politics, a Montana-based nonprofit that tracks political donations.
Roth Barber noted that she wasn't sufficiently familiar with the Siegelman case, or with current Alabama politics, to comment on either. She said she's more familiar with the case of former Illinois Democratic Gov. Rod Blagojevich, who was convicted on corruption charges after seeking donations in exchange for an appointment to the Senate seat that was vacated when Barack Obama was elected president.
"The FBI had been listening to his calls and they recorded him," she said. "It's usually pretty hard to get that kind of evidence."
Even though they're usually legal, appointments to political donors often don't play well with voters, said Viveca Novak, a communications director for the Center for Responsive Politics, a nonprofit that tracks campaign money.
"Usually they're considered patronage," she said. "It's something a number of people find distasteful, but it would be a legal problem only if there's proof (the money is) given with the expectation of something in return."
Political scientists in Alabama said a single appointment likely wouldn't move the needle in political polls, unless the issue became part of a pattern of similar events.
"Alabama's political culture is rather tolerant of that sort of thing," said Stewart, the University of Alabama professor.
Lanoue said appointments of contributors have become common largely because contributors simply run in the same circles as politicians.
"You appoint people you know, you appoint people you respect and you appoint people who you believe to have experience," Lanoue said.
Politically, he said, the process can be tricky.
"John Kennedy used to say that every time he made an appointment, he created nine enemies and one ingrate," Lanoue said.